National Institute of Informatics Guide Map
---
Subway Map (Tokyo Metro) ||Subway Map (Toei) ||Travel Tips: Jorudan ||Travel Tips: Ekitan


Eidan Hanzomon Line / Toei Mita Line / Toei Shinjuku Line"JIMBOCHO"Exit A8, A9
Eidan Tozai Line"TAKEBASHI"Exit 1b
3-5 minutes walk from the stations.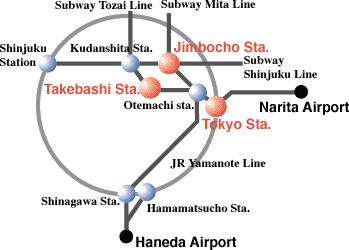 [How to get To the NII]
NII is situated in the National Center of Sciences Building (red area in the figure below).
The nearest station is JIMBOCHO (Mita Line, Shinjuku Line or Hanzomon Line of Subway) or
TAKEBASHI (Tozai Line of Subway).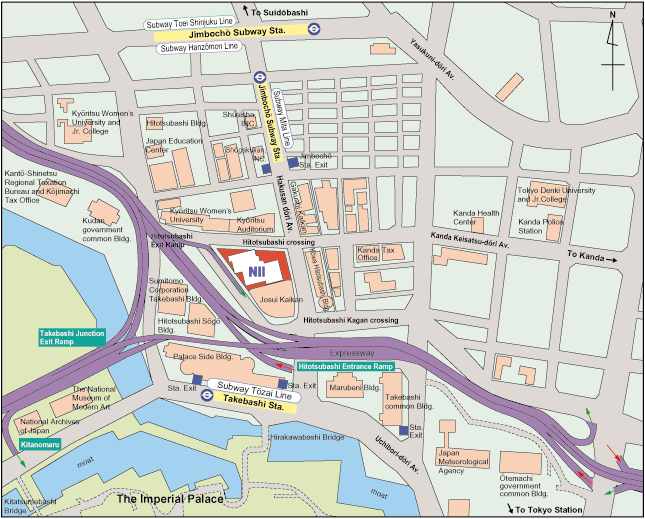 2-1-2 Hitotsubashi, Chiyoda-ku, Tokyo 101-8430
Tel: +81-3-4212-2000 (Exchange)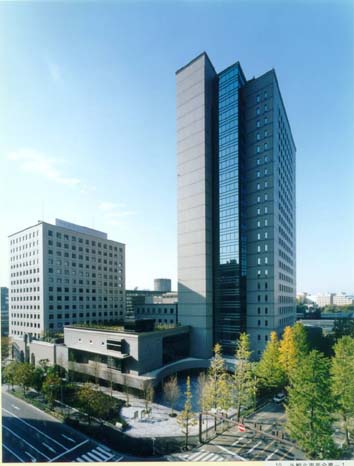 ---
Last updated: June 9, 2011
National Institute of Informatics