NTCIR-11 Conference
Sponsors for NTCIR-11 Conference
(in application order )
(The use of visual identity (logo) and hyperlink is based on the sponsors' preference.)
Gold Sponsors
Silver Sponsors


Hitachi, Ltd.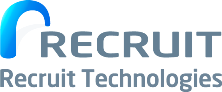 Recruit Technologies Co.,Ltd.
Bronze Sponsors


Japan Patent Information Organization
Support (for young researchers to attend our Conference)
Thank you to our sponsors!
Call for Sponsorship
Thank you for your cooperation and support for NTCIR project. We offer sponsorship opportunities for NTCIR-11 Conference, mainly to enlarge the opportunity for the 'travel support' for young researchers around the world who are willing to attend our Conference.
If you are interested in being a sponsor of NTCIR-11 Conference, please see here.
Contact us
General Inquiries:
NTCIR Conference Organizing Committee Sponsor Chair
Email: ntc11-sponsor
Fax: +81-3-4212-2751
Address:
NTCIR Project Office (Rm.1309),
National Institute of Informatics
2-1-2 Hitotsubashi Chiyoda-ku,
Tokyo 101-8430, JAPAN

Please contact our Sponsorship Chair at ntc11-sponsor

to get involved.
We will send you our sponsoring kit.
Last modified: 2015-10-01